Los Cabos, located at the southern tip of the Baja California Peninsula, are renowned for their natural beauty and exceptional marine life. One of the most exciting experiences this destination offers is the whale watching season, a majestic spectacle that attracts travelers from around the world. In this article, we will explore the thrilling whale watching season in Los Cabos and introduce Esperanza's Tours' whale watching tour in Cabo, which will take you up close to these giants of the sea.
Whale Watching Season in Los Cabos
The Arrival of Gray and Humpback Whales
Every year, from December to April, Los Cabos becomes the temporary home for gray and humpback whales migrating to this region in search of warm waters for mating and calving. This natural phenomenon is a true marvel of Mother Nature, and Los Cabos serves as the perfect stage to witness it.
The Thrill of Whale Watching
Whale watching in Los Cabos is an unforgettable experience. These majestic marine creatures can be observed from specially designed vessels that provide tourists with a close and safe view of the whales in their natural habitat. Esperanza's Tours' expert guides will take you to optimal observation points where you can admire the whales' acrobatics, majestic breaches, and, if you're lucky, even see calves with their mothers.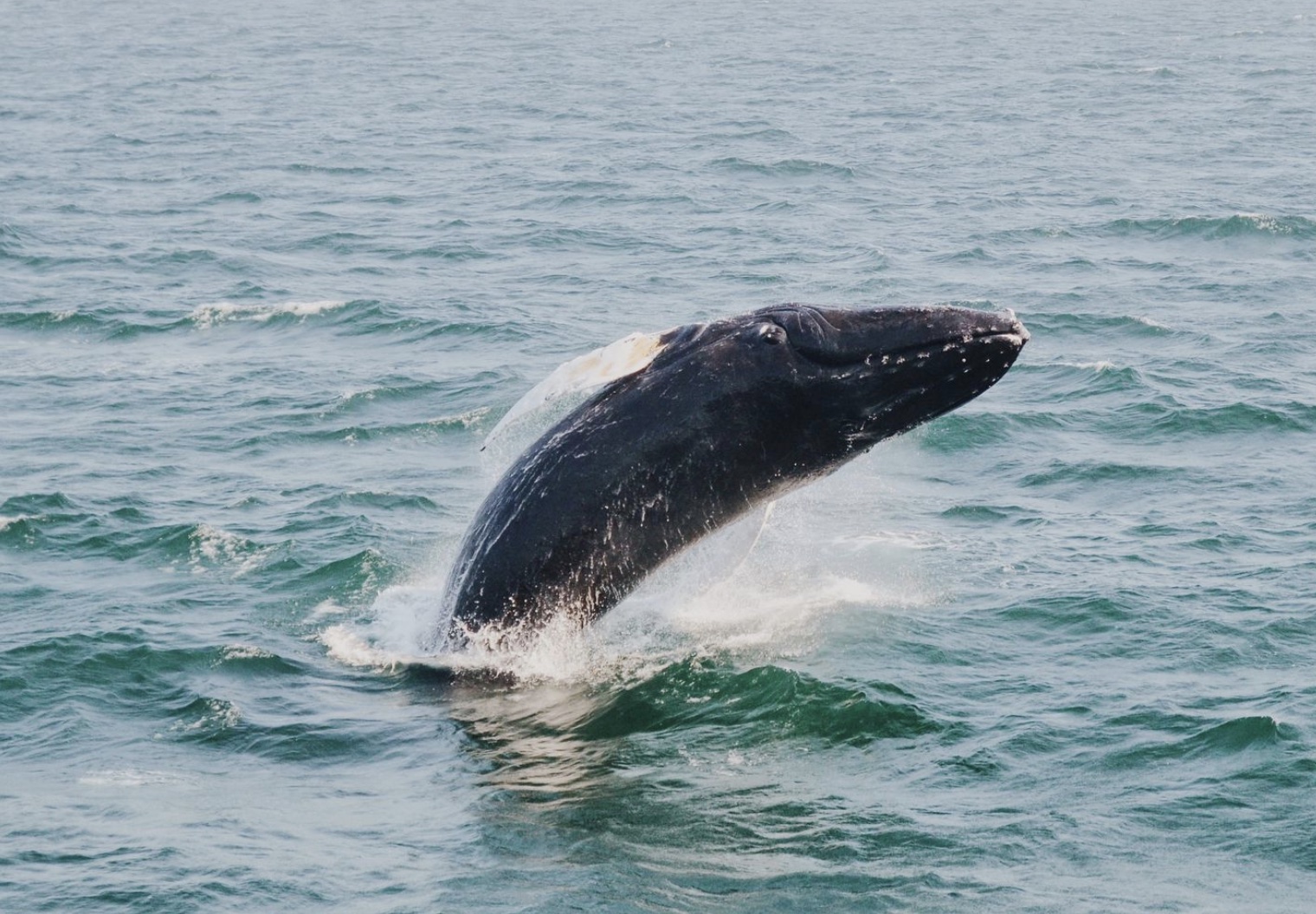 The Arch of Cabo San Lucas and More
In addition to whale watching, your experience will include a visit to the famous Arch of Cabo San Lucas, an iconic rock formation that rises majestically at the southern tip of the peninsula. You'll also explore the rocky formations of the region, visit a colony of sea lions, and discover the rich marine biodiversity that inhabits these waters.
Whale Watching Tour in Cabo with Esperanza's Tours
An Unforgettable Adventure
Now that you've learned about the exciting whale watching season in Los Cabos, it's time to immerse yourself in this unique adventure with Esperanza's Tours. Our whale watching tour is designed to provide you with the best possible experience as you connect with the wonders of marine life.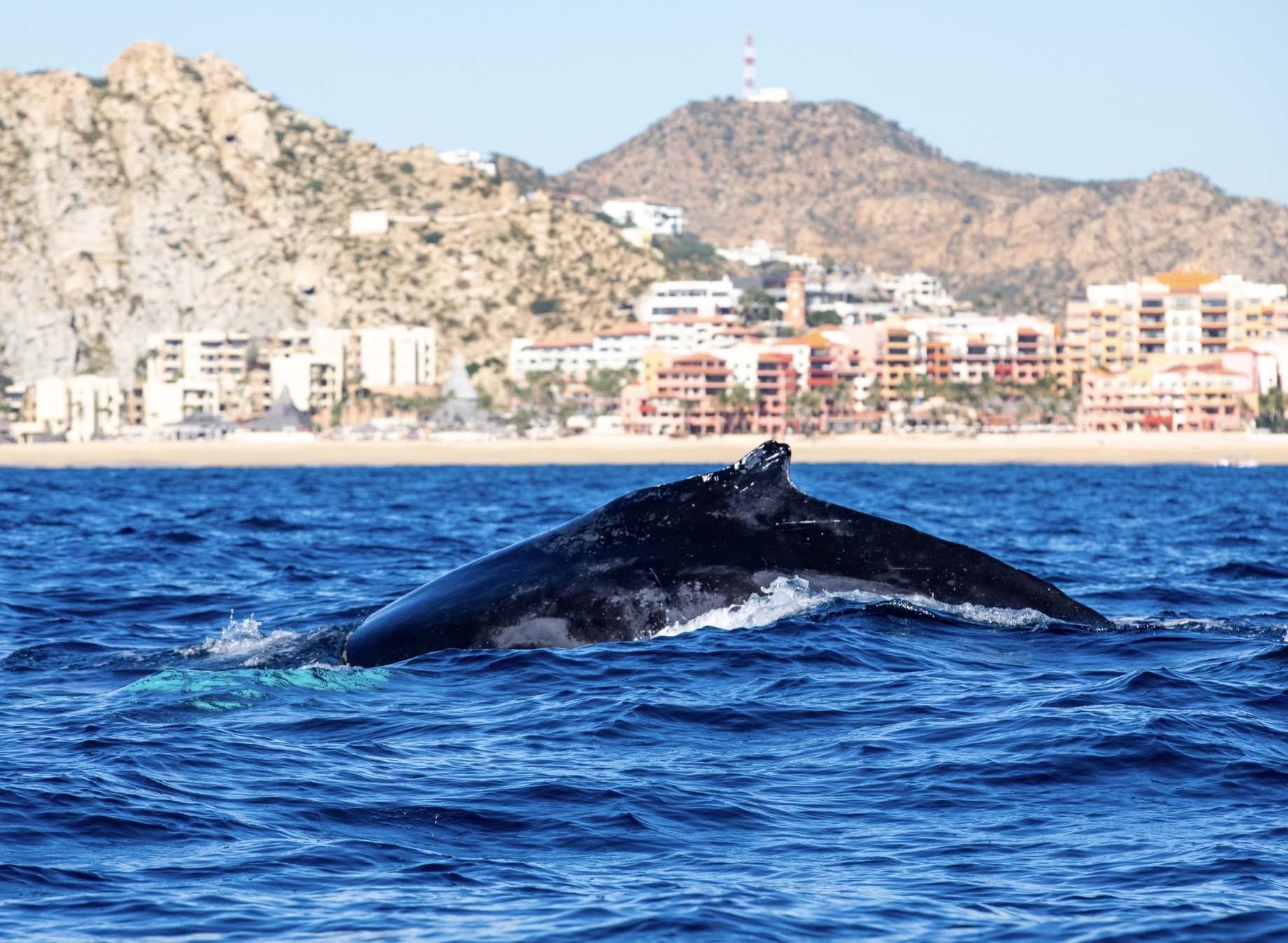 Tour Details
Duration: 2 hours
Includes:
Glass-bottom boat ride
2 hours of whale watching
Optional beach time (weather permitting)
This tour is ideal for groups of all ages, making it a perfect activity for families, friends, or couples looking for an unforgettable experience in Los Cabos.
Secure your spot on this exciting whale watching adventure in Los Cabos with Esperanza's Tours. Enjoy an unparalleled experience as you observe these majestic marine creatures in their natural environment. Don't forget to bring a towel and sunscreen to make the most of optional beach time.
Mandatory Pier Access Fee
A mandatory pier access fee of 1 USD or 20 Mexican pesos is required. This ensures you can enjoy a safe and comfortable experience throughout the entire journey.
Don't miss the opportunity to witness the whale watching season in Los Cabos. Reserve your tour today and create unforgettable memories in one of Mexico's most spectacular destinations!
Book here: https://esperanzastours.com/tour/whale-watching-tour-and-glass-bottom-boat
For more tours and activities visit: https://esperanzastours.com/